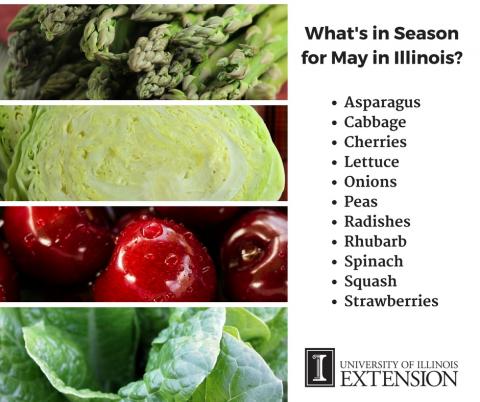 We love the month of May! Not only are the temperatures getting warmer, but you're in for a treat at the local markets! Many local farmers' markets in Illinois are opening up this month if they take a winter break. There will be more and more variety for you to choose from as the month goes on.

What's in Season for May?
Asparagus
Cabbage
Cherries
Lettuce
Onions
Peas
Radishes
Rhubarb
Spinach
Squash
Strawberries
Which one of these is your favorite? Visit us on Facebook and join the conversation!
May 16, 2017