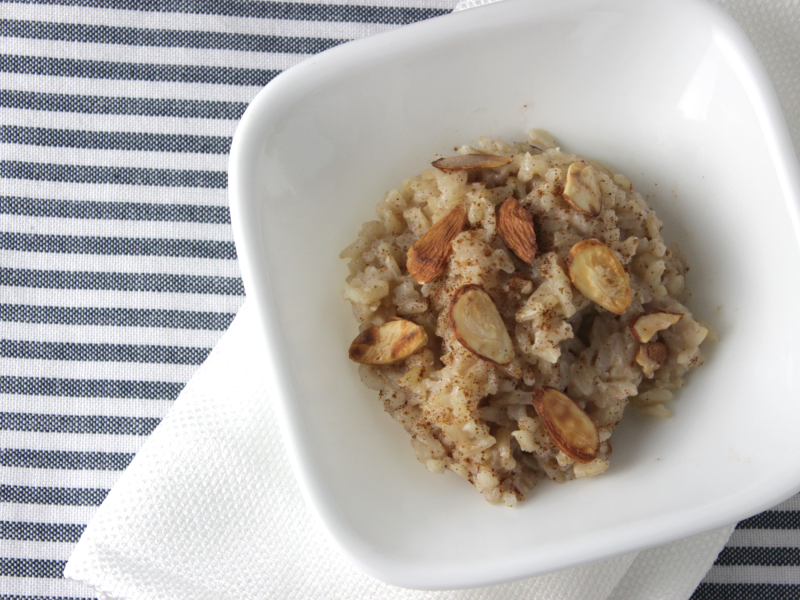 Nutrition Facts
Total Carbohydrates : 36 g
Ingredients
3 cups unsweetened almond milk
1 cup uncooked white or brown rice
1⁄4 cup sugar
1 teaspoon vanilla
1⁄4 teaspoon almond extract
Cinnamon, to taste
1⁄4 cup toasted almonds-chopped or sliced (optional)
Preparation
Wash hands with soap and water.
Combine almond milk and rice in a 2-to-3-quart saucepan and bring to a boil.
Reduce heat and simmer for 30 to 45 minutes with the lid on until rice is soft.
Add sugar, vanilla, almond extract, and cinnamon. Stir.
Serve warm with almonds (optional) on top.
Refrigerate leftovers within 2 hours. Note: if pudding is thicker than desired, add a splash of milk before serving.
Note
Recipe from Foodhero.org and used with permission.