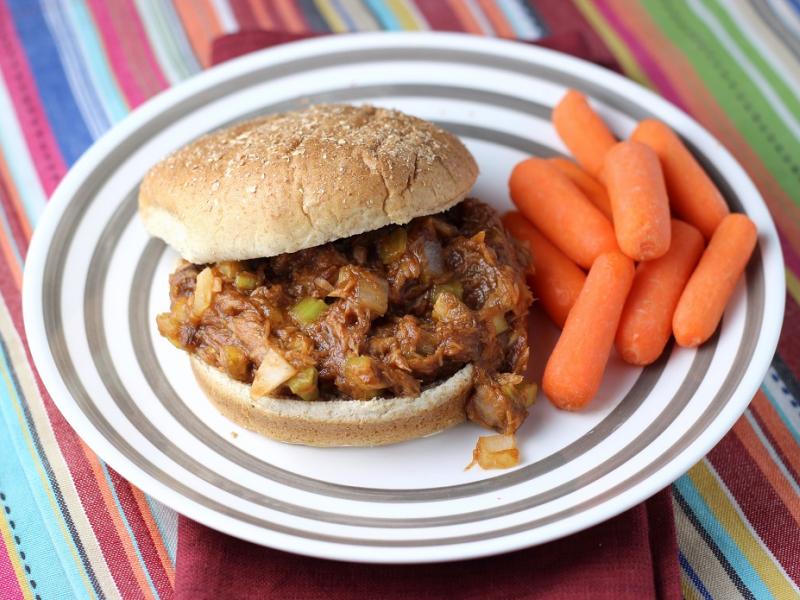 Nutrition Facts
Total Carbohydrates : 39 g
Ingredients
1 can (12 ounces) tuna packed in water, drained
1 cup celery, finely chopped
1/2 cup onion, chopped
1 cup barbecue sauce*
4 hamburger buns
Preparation
Wash hands with soap and water.
Combine first 4 ingredients (through barbecue sauce) in saucepan.
Simmer on low for 15 minutes, stirring occasionally.
Serve on hamburger buns.
Note
Canned chicken or salmon would also work great in this recipe. *Choose low sodium barbecue sauce when available. Nutrition analysis done using 100% whole wheat hamburger buns and low sodium barbecue sauce.