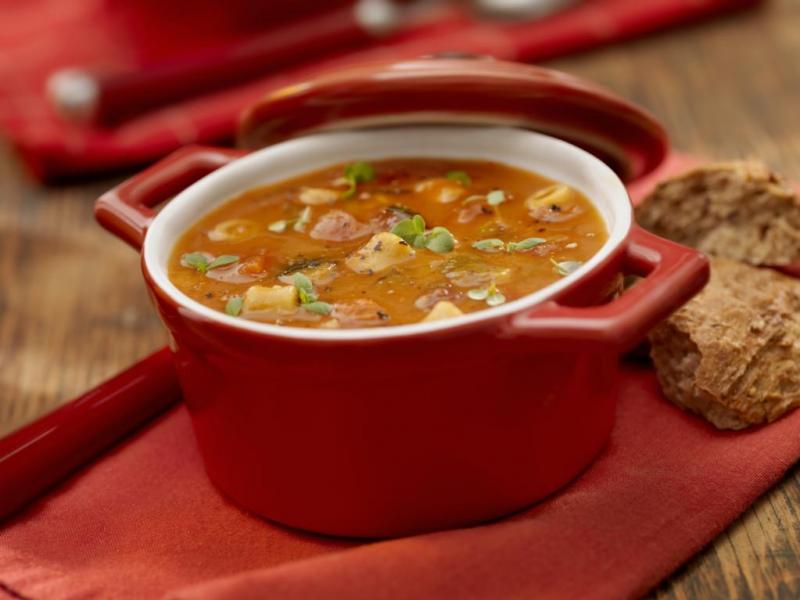 Nutrition Facts
Total carbohydrate : 41 g
Ingredients
½ Tablespoon olive oil
1 cup carrots, sliced into coins
1 can (15 ounces) garbanzo beans (chickpeas), drained and rinsed
1 can (8 ounces) mushrooms, drained
1 can (15 ounces) diced tomatoes with basil and oregano
1 can (15 ounces) reduced sodium chicken or vegetable broth
½ teaspoon garlic powder
¼ teaspoon black pepper
1 cup dry pasta of choice, such as macaroni or penne
Preparation
Wash hands with soap and water.
Gently rub carrots under cold running water before preparing.
Add olive oil to a large pot over medium heat. Add carrots and sauté until soft, about 5-10 minutes.
Add beans, mushrooms, tomatoes, broth, and spices. Cover and cook over low-medium heat for 20 minutes. While cooking, prepare pasta according to package directions.
Add cooked pasta to soup. Stir, cover, and cook for another 5-10 minutes.