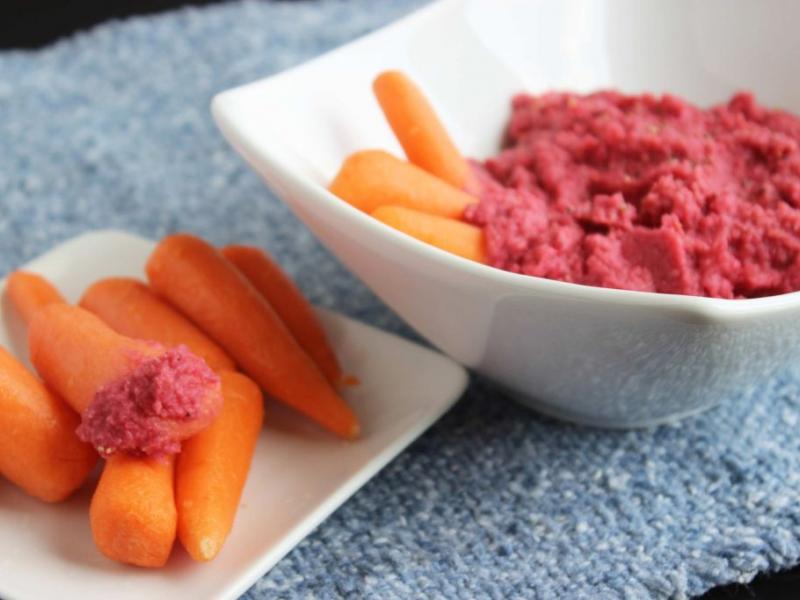 Nutrition Facts
Total Carbohydrates : 12 g
Ingredients
1/2 can sliced beets, cooked and chilled
1 can garbanzo beans (chickpeas), drained and rinsed
1/2 teaspoon garlic powder
1 tablespoon olive oil
2 tablespoon lemon juice
1 tablespoon beet juice, reserved from can
1/4 teaspoon salt
1/4 teaspoon black pepper
Preparation
Add all ingredients to a food processor or blender.
Process ingredients until smooth.
Serve with raw vegetable sticks or whole wheat pita bread.
Note
You can replace the canned beets with 1 fresh beet that has been peeled, cooked, and cooled and 1 Tablespoon of water instead of beet juice.