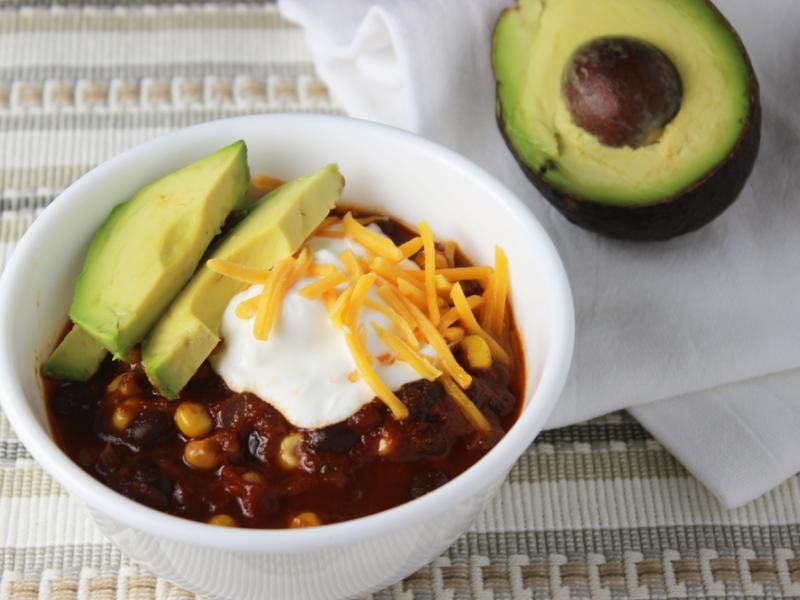 Nutrition Facts
Total Carbohydrates : 23 g
Ingredients
1 cup frozen corn
1 small onion, diced
1 can (15 ounces) black beans, drained and rinsed
2 cans (8 ounces each) tomato sauce
1 tablespoon chili powder
Optional: 1 teaspoon garlic powder, 1 teaspoon ground cumin
Preparation
Wash hands with soap and water.
Cook frozen corn in microwave according to package directions.
Spray medium saucepan with non-stick cooking spray. Sauté diced onion over medium heat until tender, about five minutes.
Add black beans, tomato sauce, corn, and chili powder to onions. If including optional seasonings, add at this time. Bring to a boil, cover saucepan, and reduce heat. Simmer for 10 minutes.
Serve hot. Top with optional cheddar cheese, sour cream, or avocado slices.
Note
Recipe makes about 3 cups, or 6 servings (1/2 cup each).