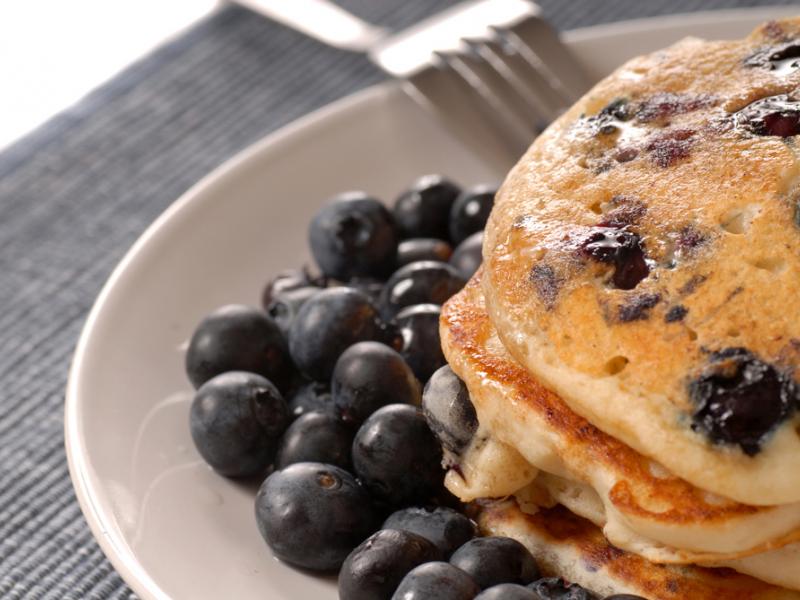 Nutrition Facts
Total Carbohydrates : 39 g
Ingredients
1 1/4 cup all-purpose flour
1 tablespoon baking powder
1 tablespoon sugar
1 cup nonfat milk
1 egg, beaten
2 teaspoon butter, melted
3/4 cup frozen blueberries, thawed
Preparation
Wash hands with soap and water.
Mix flour, baking powder, and sugar together in medium bowl.
In a separate bowl, combine milk, egg, melted butter, and blueberries. Add to dry ingredients stirring until just moistened.
Cook pancakes on hot greased griddle/skillet.
When pancakes are bubbly and underside is beginning to brown, flip pancake over.
Cook until both sides of pancake are golden brown. Serve with light syrup or applesauce.
Note
Fresh blueberries also work great in this recipe!