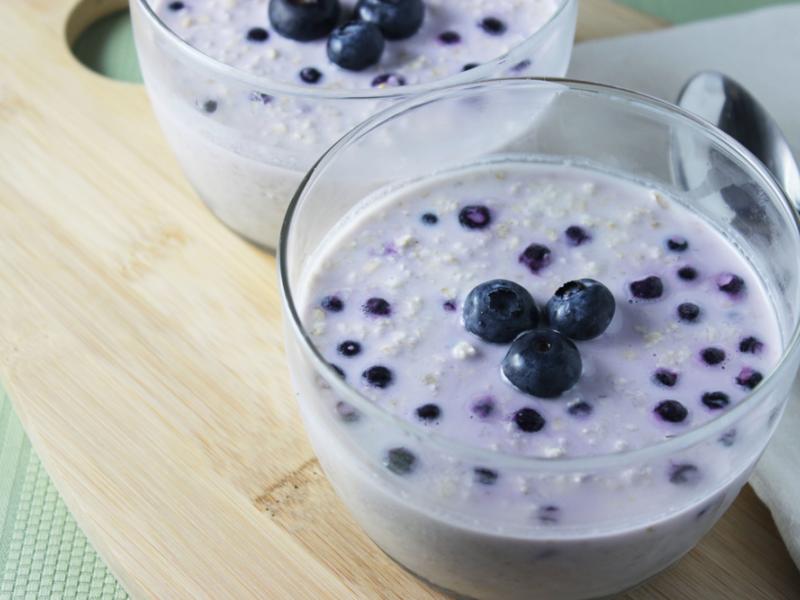 Nutrition Facts
Total Carbohydrates : 60 g
Ingredients
1 cup old fashioned oats
1 cup 1% or nonfat milk
1/2 cup vanilla yogurt
1 tablespoon honey
1 teaspoon vanilla extract
1 cup fresh or unsweetened frozen blueberries
Preparation
Wash hands with soap and water.
Mix oats, milk, yogurt, honey and vanilla extract in a medium bowl.
Split mixture between two bowls or cups with lids.
If fresh, gently rub blueberries under cool running water.
Add ½ cup blueberries to each bowl. Mix gently. Cover with lids.
Refrigerate at least 6 to 8 hours or overnight.