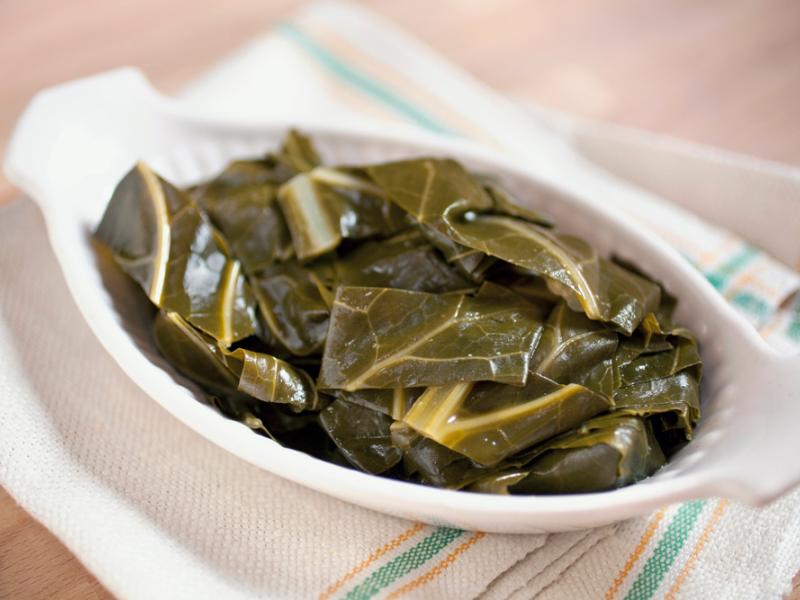 Nutrition Facts
Total carbohydrates : 5 g
Ingredients
1 tablespoon extra-virgin olive oil
3 garlic cloves, minced
1 onion, diced
1 large bunch collard greens, rinsed and chopped
Juice from 1 lemon
Salt
Preparation
In a large pan, sauté the oil, garlic, and onion for 2 minutes over medium heat.
Add the collard greens to the pan, along with the lemon juice. Season with salt and pepper to taste, and stir the greens over medium-high heat until they are wilted, about 4 minutes.
Note
Recipe courtesy of Oldways and shared with permission. Original published here: https://oldwayspt.org/recipes/braised-collard-greens
Sodium (salt) content varies based on how much salt is added when preparing the recipe.