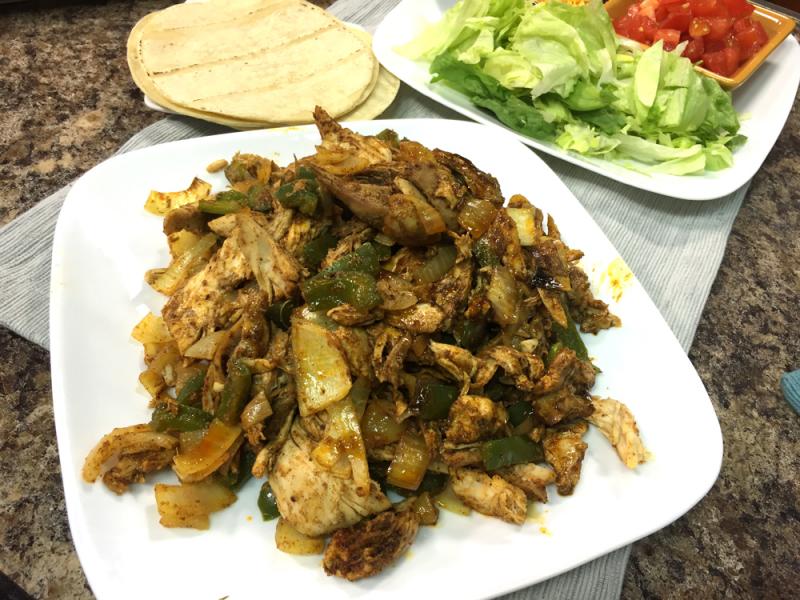 Nutrition Facts
Total Carbohydrates : 43 g
Ingredients
2 cup cooked chicken meat
1 large onion, diced
1 large green pepper, diced
2 tablespoons vegetable or canola oil
1 tablespoon garlic powder
1 tablespoon cumin
1 tablespoon chili powder
2 cup lettuce, shredded
2 tomatoes, diced
1 cup low-fat cheese, shredded
8 (6" each) flour or corn tortillas
Preparation
Wash hands with soap and water.
Gently rub produce under cold running water.
Shred 2 cups chicken meat and place on sheet pan with diced onion and pepper.
Add oil and spices and mix thoroughly with clean hands.
Place in oven and broil until vegetables begin to brown, about 5 minutes.
Serve with tortillas, lettuce, tomatoes, and shredded cheese.