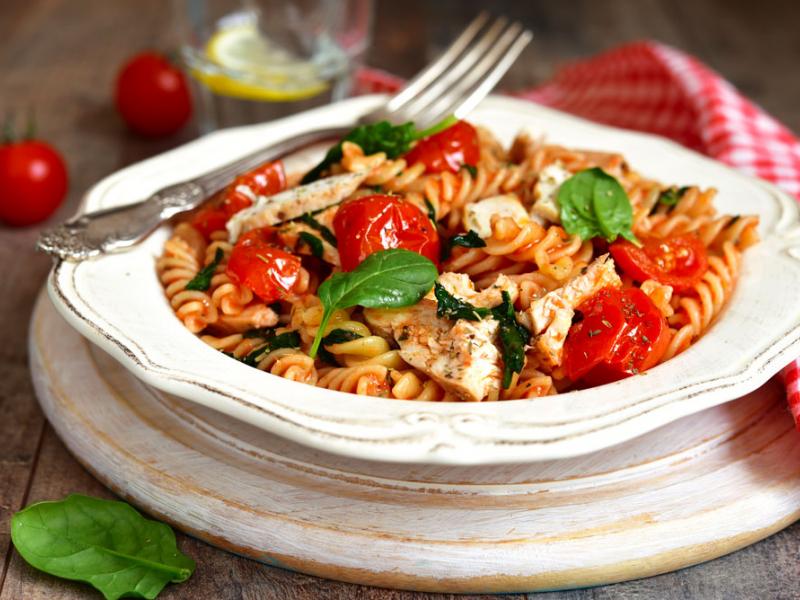 Nutrition Facts
Total carbohydrate : 68 g
Ingredients
1 pound pasta
1 teaspoon vegetable oil
1 small onion, chopped
10 ounces frozen spinach, thawed and drained
2 cups bottled pasta sauce
1 can (12-13 ounces) chicken or 1 cup cooked chicken, shredded
2 Tablespoons parmesan cheese
Preparation
Wash hands with soap and water.
Gently rub onion under cold running water before preparing ingredients.
Prepare pasta according to package directions. Drain and set aside.
Heat oil in skillet over low to medium heat. Add chopped onion to skillet and cook until soft, about 5 to 10 minutes.
Add spinach and pasta sauce to onions. Stir and continue cooking for 5 minutes.
Add canned or precooked chicken. Cook until mixture is hot.
Remove skillet from heat. Add prepared pasta. Top with parmesan cheese and serve.