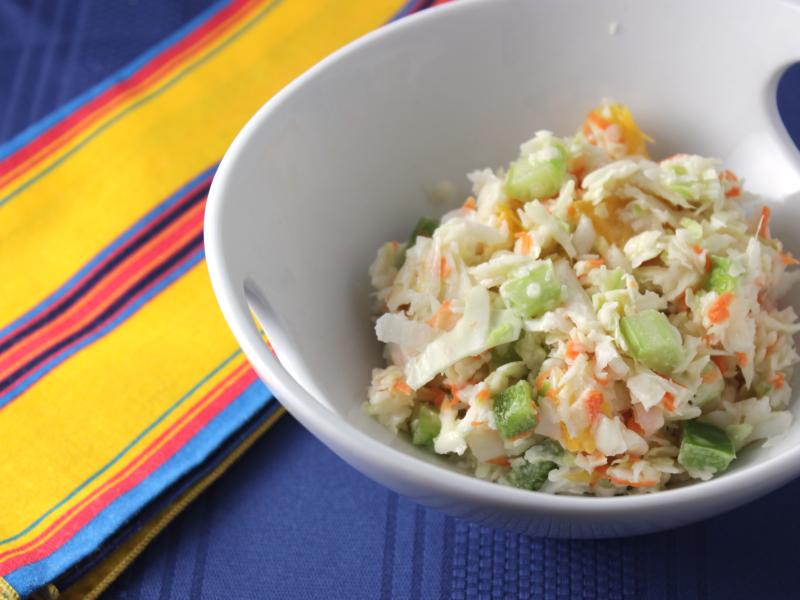 Nutrition Facts
Total carbohydrate : 15 g
Ingredients
3 cups green cabbage, shredded
¼ cup celery, chopped
¼ cup carrots, shredded
1 medium orange, peeled and membranes removed, chopped
¼ cup green pepper, chopped
¼ cup low-fat mayonnaise
½ Tablespoon vinegar
2 teaspoons sugar
½ teaspoon celery seed (optional)
Preparation
Wash hands with soap and water.
Gently rub produce under cold running water before preparing ingredients.
Combine all vegetables and fruit in a medium bowl. Set aside.
Whisk together mayonnaise, vinegar, sugar, and (optional) celery seed in a small bowl. Pour over cabbage mixture and toss to coat.
Chill until ready to serve.