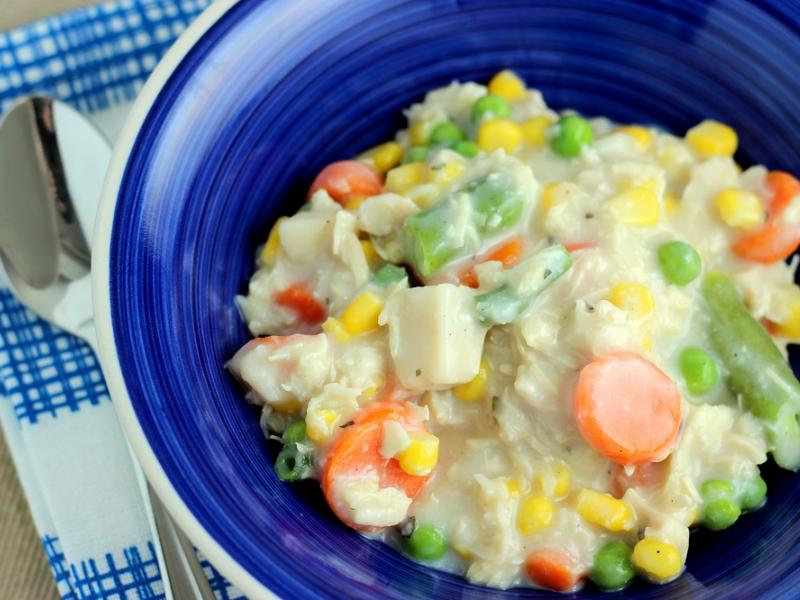 Nutrition Facts
Total Carbohydrates : 28 g
Ingredients
2 cup frozen mixed vegetables, thawed
1 can (10.75 ounces) reduced sodium cream of potato soup*
1 cup cooked chicken breast, chopped
1/4 teaspoon dried basil
1/8 teaspoon black pepper
1/2 teaspoon garlic powder
1/2 teaspoon minced dried onion
1 cup low-fat milk
Preparation
Wash hands with soap and water.
Combine all ingredients in medium saucepan.
Stir and heat until hot.
Store leftovers in refrigerator.
Note
* Choose reduced-sodium soups when available. You can substitute with another type of cream soup, such as cream of mushroom or cream of chicken, if cream of potato is unavailable.