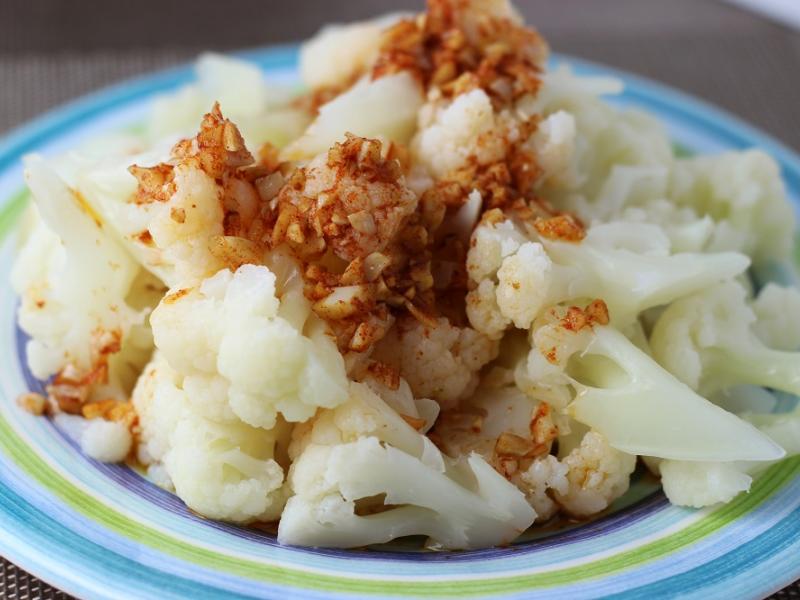 Nutrition Facts
Total Carbohydrates : 11 g
Ingredients
1 cauliflower, separated into florets
3 tablespoon oil
3 cloves garlic, finely chopped
1 teaspoon paprika
1 tablespoon vinegar
salt and pepper, to taste
Preparation
Wash hands with soap and water.
Gently rub cauliflower under cool running water.
Cook cauliflower in water in a medium saucepan until tender, about 15 minutes.
Drain and place in a serving bowl.
Heat oil in a small skillet over low to medium heat.
Saute the chopped garlic for 1 minute.
Remove from the heat and add paprika and vinegar, stirring to mix well.
Pour oil and vinegar mixture over the cauliflower.
Add salt and pepper to taste.
Serve immediately.
Note
Adding salt will increase sodium content of recipe.