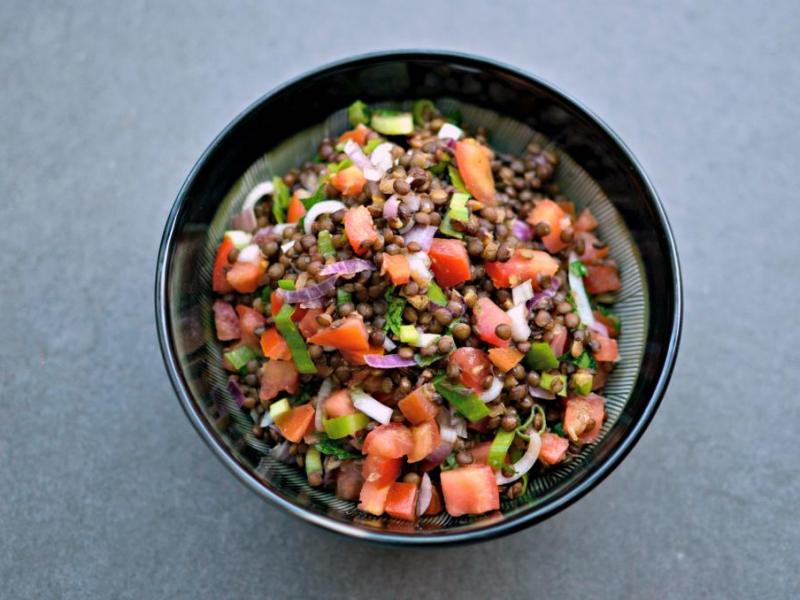 Nutrition Facts
Total carbohydrate : 26 g
Ingredients
1/2 cup dry lentils
1 1/2 cups water
2 cups cooked brown rice
1 medium tomato, chopped
¼ cup green bell pepper, chopped
1 Tablespoon celery, chopped
1 medium onion, chopped
½ cup reduced-fat Italian salad dressing
¼ cup apple cider vinegar
Preparation
Wash hands with soap and water.
Rinse lentils under running water. Remove any visible stones or debris.
Place water and lentils in a medium saucepan. Bring to a boil over medium-high heat on stovetop. Cover saucepan and reduce heat to a simmer. Cook until tender, about 15-20 minutes. Drain and let cool.
Gently rub produce under cold running water before preparing.
Combine ingredients in a medium bowl and mix.
Chill to blend flavors. Flavor will be best if allowed to chill overnight in refrigerator.