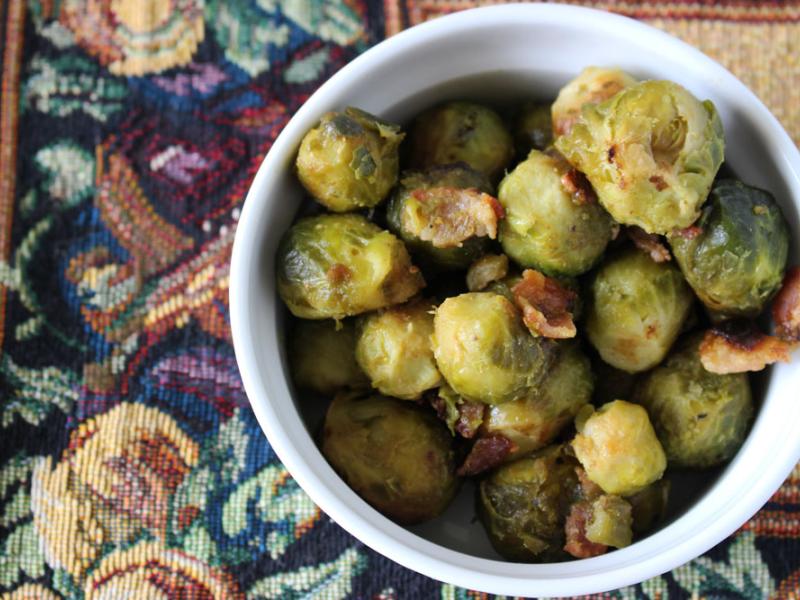 Nutrition Facts
Total Carbohydrates : 17 g
Ingredients
16 ounce bag frozen Brussels sprouts, (thawed in refrigerator and drained), or 1 pound fresh Brussels sprouts, washed and halved
2 strips bacon, chopped
2 tablespoon butter, melted
2 tablespoon maple syrup or pancake syrup
1/4 teaspoon salt
1/4 teaspoon black pepper
Preparation
Preheat oven to 400 degrees F.
Wash hands with soap and water.
Gently rub fresh produce under cool running water.
Place brussels sprouts in medium mixing bowl. Cover with chopped bacon, melted butter, maple syrup, salt, and pepper. Mix gently to combine.
Spray baking sheet with nonstick cooking spray. Spread brussels sprouts on baking sheet.
Cook about 45 minutes, stirring a few times during cooking process, until brussels sprouts are tender.
Note
Recipe makes four servings, approximately 1/2 cup per serving.