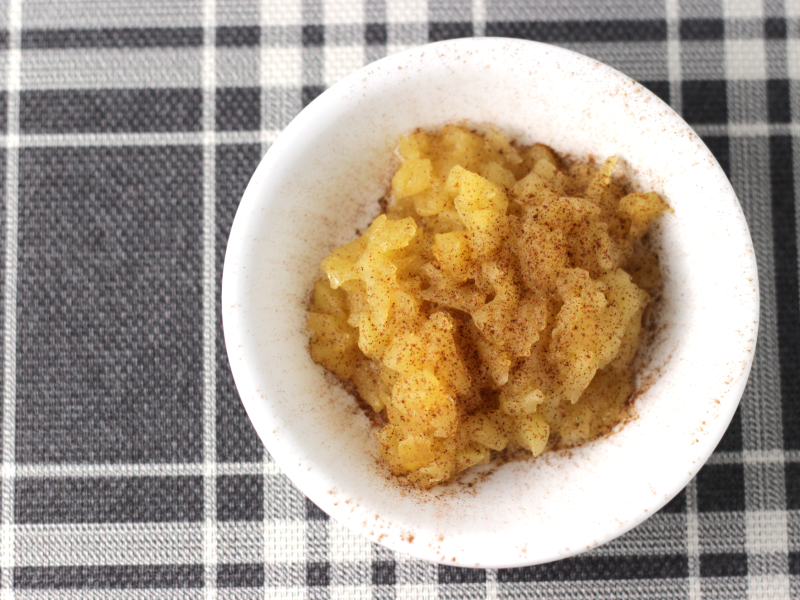 Nutrition Facts
Total Carbohydrates : 32 g
Ingredients
6 apples, peeled, cored, and quartered or chopped (about 8 cups)
¼ cup water
¼ cup sugar (or less to taste)
¼ teaspoon cinnamon
Preparation
Wash hands with soap and water.
Gently rub apples under cool running water.
Place apples and water in a 2-quart microwave-safe dish. Cover with microwave-safe cover.
Cook on HIGH for 10 to 12 minutes or until the apples are soft enough to mash. You may remove some of the water depending on your preference.
Use a potato masher or fork to make chunky applesauce.
Add the sugar a little at a time to reach desired sweetness. Add cinnamon.
Serve warm or chilled. Refrigerate leftovers within 2 hours.
Note
Recipe from Foodhero.org and used with permission.