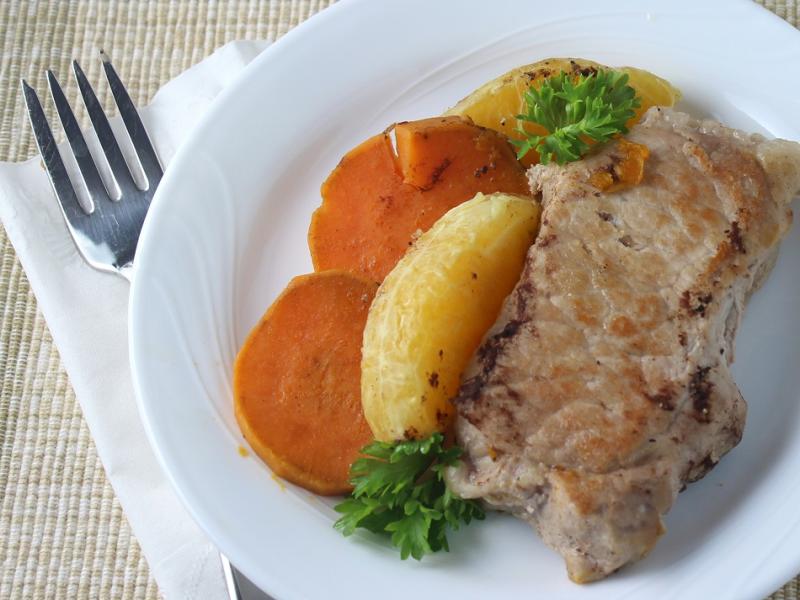 Nutrition Facts
Total Carbohydrates : 17 g
Ingredients
4 pork chops
1 tablespoon vegetable oil
2 raw sweet potatoes or 2 1/2 cups canned sweet potatoes
1 orange, peeled and sectioned
1/4 teaspoon cinnamon
1/4 teaspoon salt
1/4 teaspoon black pepper
Preparation
Preheat oven to 350 degrees F.
Wash hands with soap and water.
In a medium skillet, brown both sides of pork chop in vegetable oil.
Peel sweet potato. Cut into 1/2-inch slices.
Place browned pork chops in a baking dish and top with sweet potato slices and orange slices; sprinkle with seasonings. If using canned sweet potatoes, add them half-way through baking pork chops.
Cover and bake for 1 hour or until meat is tender and thoroughly cooked. Internal temperature of pork chops should reach 145 degrees F.
Note
Adapted from recipe Orange Pork Chops, from USDA What's Cooking.