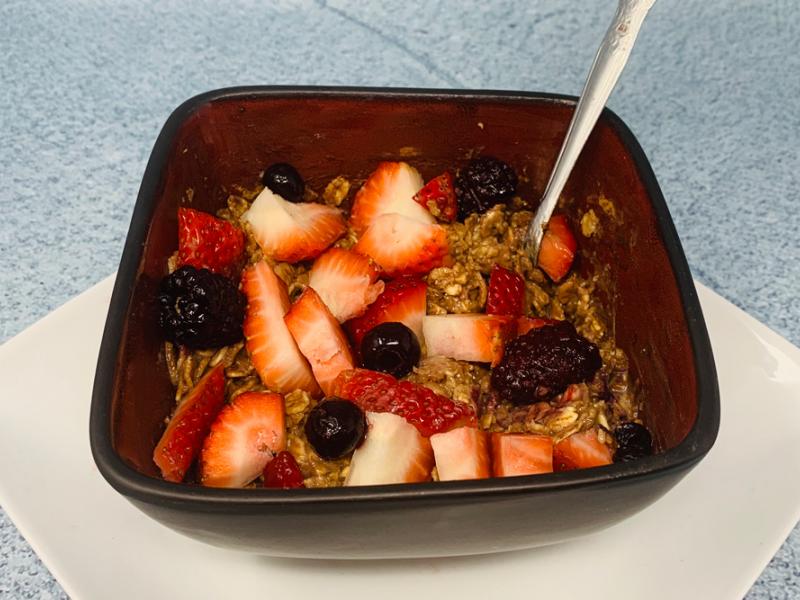 Nutrition Facts
Total Carbohydrates : 46 g
Ingredients
1/2 cup old-fashioned oats
1 cup water or milk
1 tablespoon creamy peanut butter
1 tablespoon unsweetened cocoa powder
Preparation
Wash hands with soap and water.
Add oatmeal and water to microwave-safe bowl. Make sure bowl is big enough to handle expansion of oatmeal during cooking.
Microwave uncovered about 2 minutes or until water is absorbed and oats are cooked.
Stir in peanut butter and cocoa powder until smooth. Add more water if mixture is too dry.