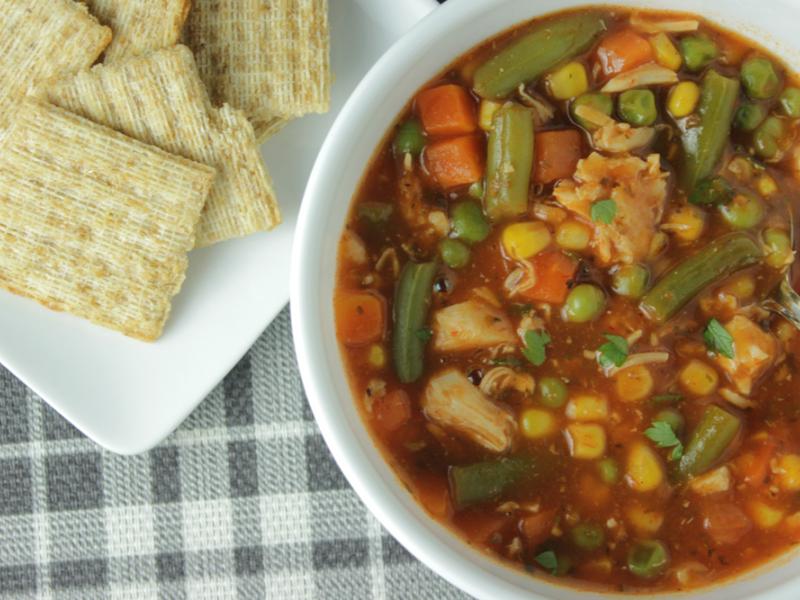 Nutrition Facts
Total Carbohydrates : 22 g
Ingredients
2 cup frozen mixed vegetables
1 can tomato basil soup (not condensed; about two cups)
1 can chicken (12-13 ounces), drained and rinsed
2 teaspoon dried oregano
1/4 teaspoon black pepper
Preparation
Wash hands with soap and water.
Cook frozen vegetables in microwave according to package instructions.
Combine all ingredients in medium saucepan.
Cook over medium heat and simmer for 10 minutes.
Note
- Recipe makes about 5 cups, or 4 servings (1 1/4 cups per serving). - You can substitute 1 can (15 ounces) of canned vegetables of your choice for the frozen vegetables. Drain and rinse canned vegetables before use to remove some of the sodium (salt). Choose low sodium versions of soup and canned vegetables if possible.