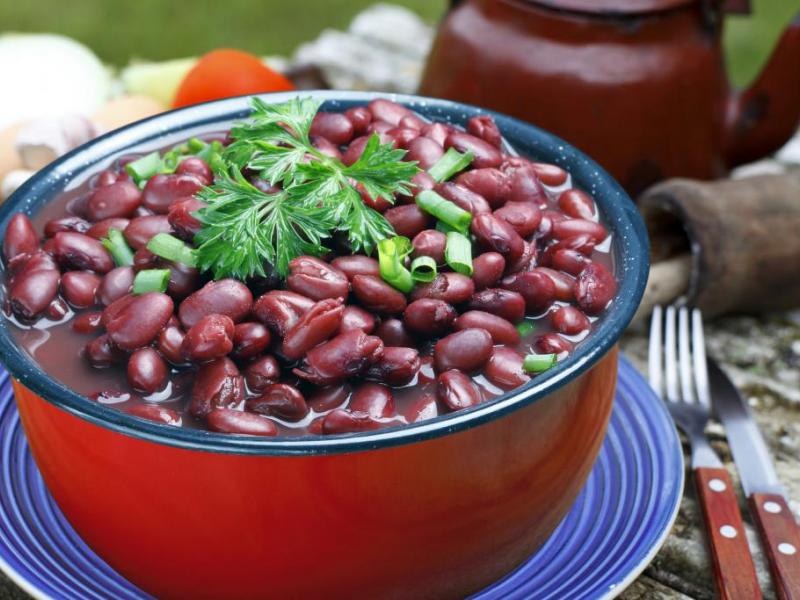 Nutrition Facts
Total carbohydrate : 27 g
Ingredients
½ pound (8 ounces) dry red beans
1 quart (4 cups) water
¾ cup onion, chopped
½ cup celery, chopped
2 bay leaves
½ teaspoon garlic powder
½ teaspoon salt
Preparation
Wash hands with soap and water.
Gently rub produce under cold running water.
Sort through dry beans, discarding any broken beans, small stones, or other debris. Rinse beans.
Combine beans, water, chopped onions and celery, and bay leaves in a large pot. Heat to a boil, then cover and reduce heat to low. Cook until beans are tender, about 1 hour. Stir.
Add garlic powder and salt and stir. Remove bay leaves. Serve with cooked brown rice, if desired.