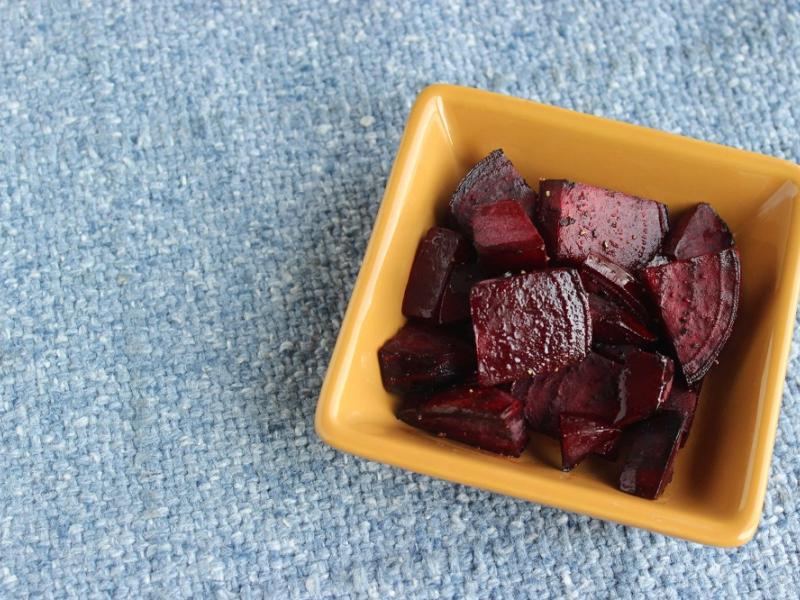 Nutrition Facts
Total Carbohydrates : 10 g
Ingredients
3 cup fresh beets (approx. 3-5)
2 tablespoon olive oil
1/4 teaspoon ground black pepper
1/4 teaspoon salt
Preparation
Preheat oven to 350 degrees F.
Wash hands with soap and water.
Gently beets under cool running water and peel.
Cut beets into large chunks and place into medium sized mixing bowl.
Pour oil, pepper, and salt on top of beets. Stir to combine.
Place beets on a large baking sheet and bake until tender, about 45-60 minutes.