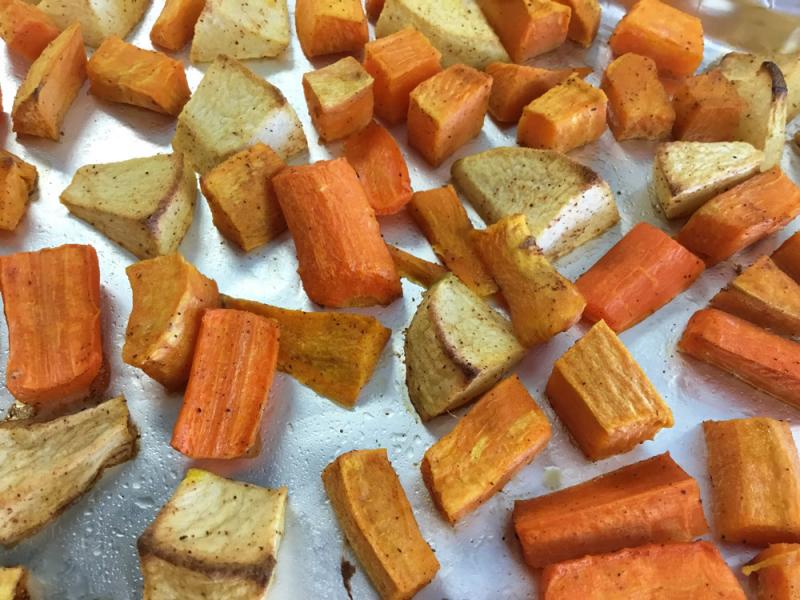 Nutrition Facts
Total Carbohydrates : 14 g
Ingredients
1 medium apple
1 large sweet potato
1 large carrot
1/2 teaspoon cinnamon
1 tablespoon vegetable oil
Preparation
Wash hands with soap and water.
Preheat oven to 375 degrees F. Line a baking sheet with foil or parchment paper and spray with nonstick cooking spray.
Gently rub produce under cold running water. Peel apple, sweet potato, and carrot. Cut into 1-inch cubes and add to a bowl with cinnamon and oil. Toss to coat. Spread evenly on baking sheet.
Bake for 30-45 minutes, or until medley is tender.
Remove baking sheet from oven. Let mixture sit for 5 minutes before serving.
Note
Recipe contributed by Caitlin Mellendorf, nutrition and wellness educator.