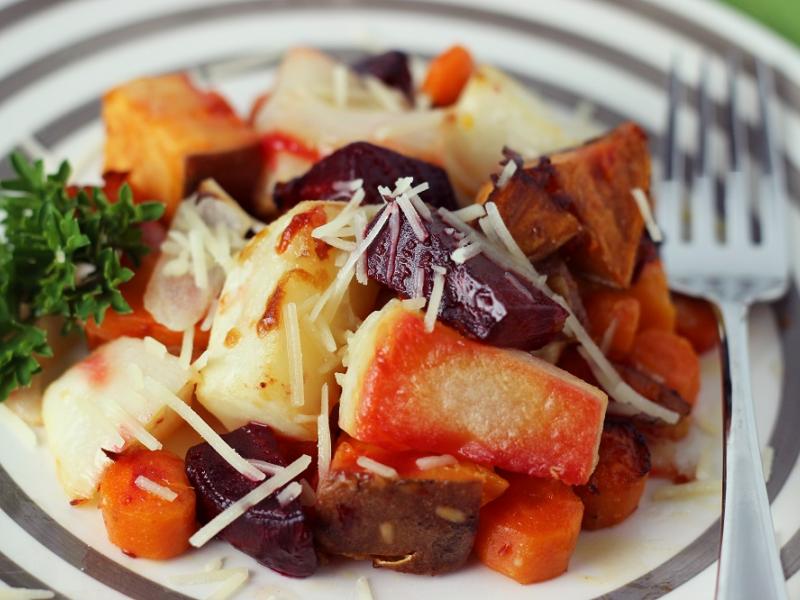 Nutrition Facts
Total Carbohydrates : 23 g
Ingredients
1 medium potato
1 medium sweet potato
1 beet
1 turnip
2 carrots
1 medium yellow onion
1/8 cup (2 Tbsp.) vegetable oil
3 tablespoon Parmesan cheese
1/4 teaspoon salt
1/4 teaspoon pepper
Preparation
Preheat oven to 350 degrees F.
Wash hands with soap and water.
Gently rub vegetables under cool running water and peel. Note: You can leave skin on potato and sweet potato for extra fiber!
Cut all vegetables into large chunks and place into a large mixing bowl.
Pour oil, cheese, salt, and pepper on top of vegetables; stir to combine.
Place vegetables on a large baking sheet and bake until tender (around 1 hour).
Note
Adapted from recipe, Roasted Root Vegetables, from USDA What's Cooking.