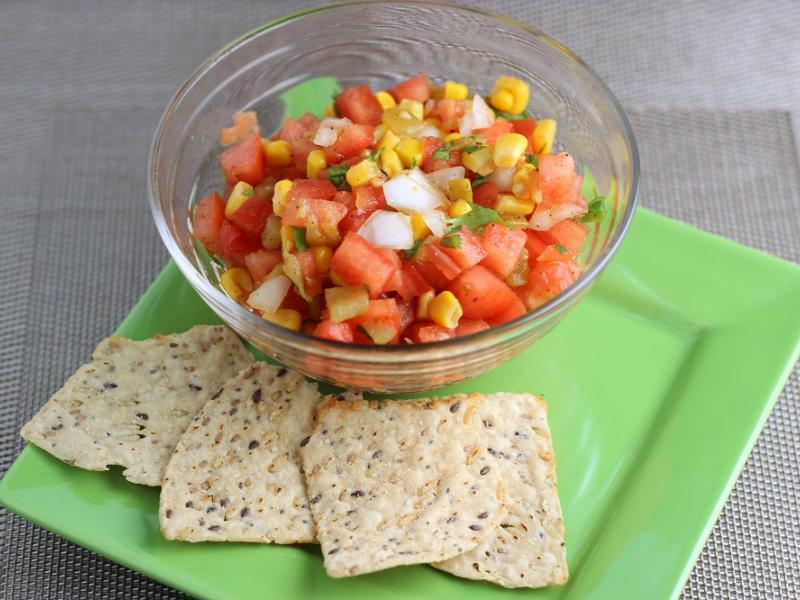 Nutrition Facts
Total Carbohydrates : 9 g
Ingredients
3 medium tomatoes, finely chopped
1 cup canned corn, drained
1/2 cup onion, chopped
1 teaspoon sugar
1 can (4 ounces) green chilies, chopped
1 garlic clove, minced
1/2 teaspoon chili powder
4 tablespoon fresh cilantro, chopped
Preparation
Wash hands with soap and water.
Gently rub produce under cool running water.
Combine all ingredients in a medium mixing bowl. Mix well and refrigerate until serving.
Note
1. Salsa works great as a dip for chips or raw vegetables, in tacos, or on top of baked chicken or fish!