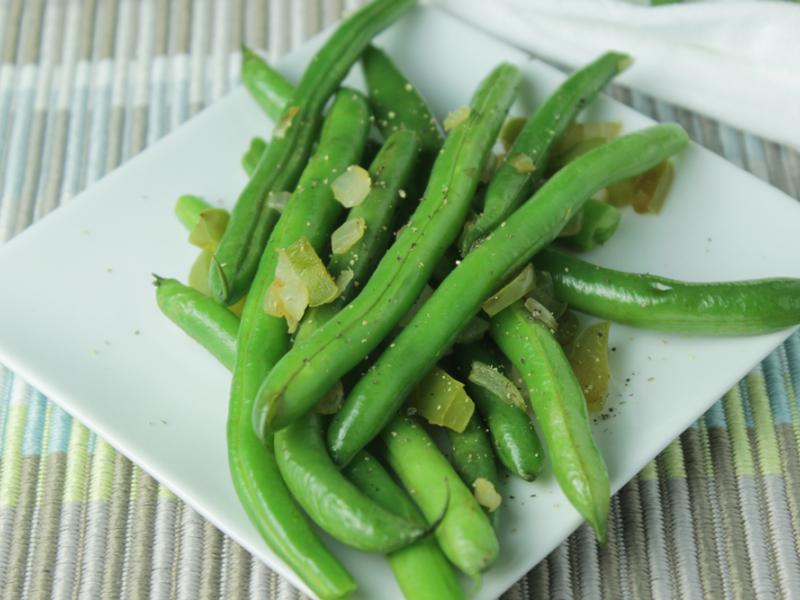 Nutrition Facts
Total Carbohydrates : 7 g
Ingredients
1/2 cup green pepper, chopped
1/2 cup onion, chopped
2 cup green beans, fresh, stems removed
1/4 teaspoon pepper
1 clove garlic, minced, or 1/2 teaspoon garlic powder
Preparation
Wash hands with soap and water.
Gently rub produce under cool running water.
Spray medium skillet with nonstick cooking spray. Cook green pepper and onion until soft over medium heat.
Add green beans, garlic, and pepper.
Cook until beans are crisp yet still tender.
Note
- Makes approximately 4 half-cup servings - Canned or frozen green beans can also be used in this recipe. Defrost frozen green beans before adding to recipe.