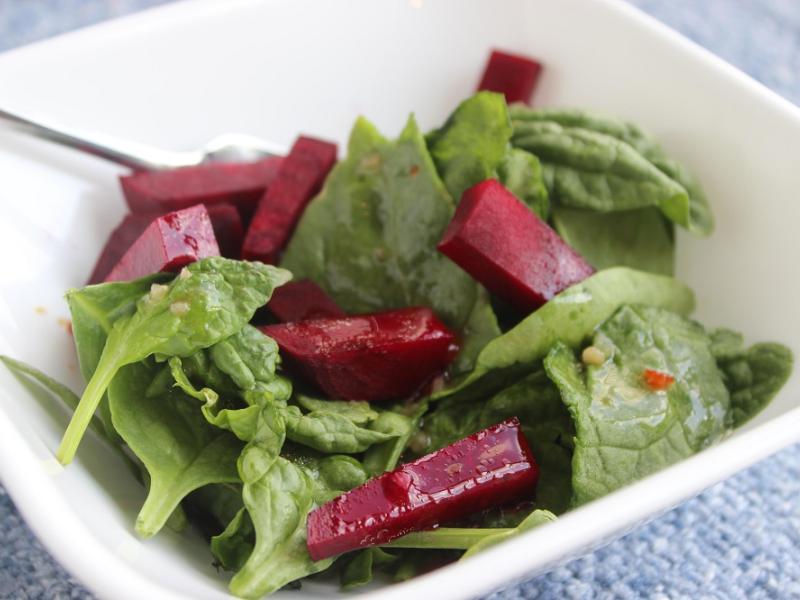 Nutrition Facts
Total Carbohydrates : 9 g
Ingredients
1 cup fresh beets, peeled and sliced
4 cup fresh spinach leaves
1/2 cup Italian salad dressing
Preparation
Wash hands with soap and water.
Gently rub produce under cool running water.
Peel and slice fresh beet into small strips, about 1-2" long.
Add spinach leaves to a medium bowl.
Top spinach leaves with beet strips and salad dressing.
Toss to evenly distribute dressing over spinach and beets. Serve immediately.