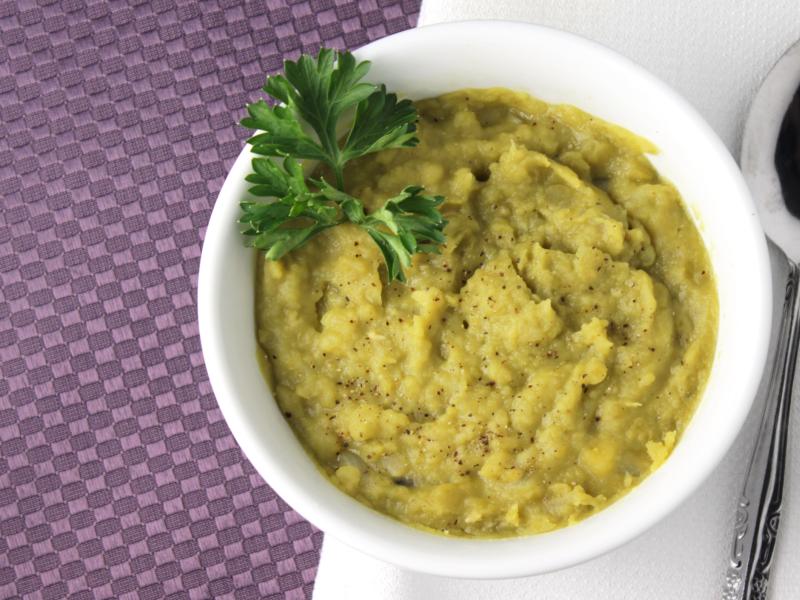 Cook
1 hour and 30 minutes to 2 hours
Nutrition Facts
Total Carbohydrates : 50 g
Ingredients
1 large onion, chopped
3 tablespoon butter or margarine
1 1/2 cup dry split peas
6 cup water
1 1/2 teaspoon salt
1/4 teaspoon black pepper
Preparation
Wash hands with soap and water.
Chop onion and cook in butter in a large pan until tender.
Rinse and drain split peas.
Add water, split peas, and salt to onion.
Bring to a boil. Lower heat, cover pan and simmer for about 2 hours, or until thickened.
Note
You can use green or yellow split peas in this recipe.