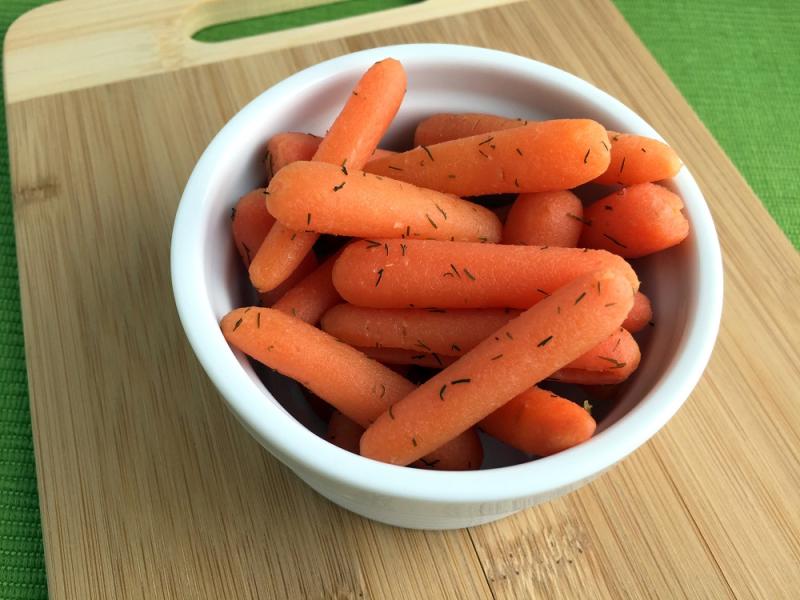 Nutrition Facts
Total Carbohydrates : 15 g
Ingredients
2 cup carrots, peeled and sliced, or baby carrots
1/4 cup water
2 tablespoon honey
1/8 teaspoon salt
1/8 teaspoon dill weed
1 tablespoon butter
Preparation
Wash hands with soap and water.
Gently rub carrots under cool running water.
Place water in a glass dish.
Add the carrots, cover dish and microwave for 5 minutes or until carrots are tender.
Drain the cooked carrots well and place in a serving dish.
Add all the remaining ingredients and mix well.
Serve hot.