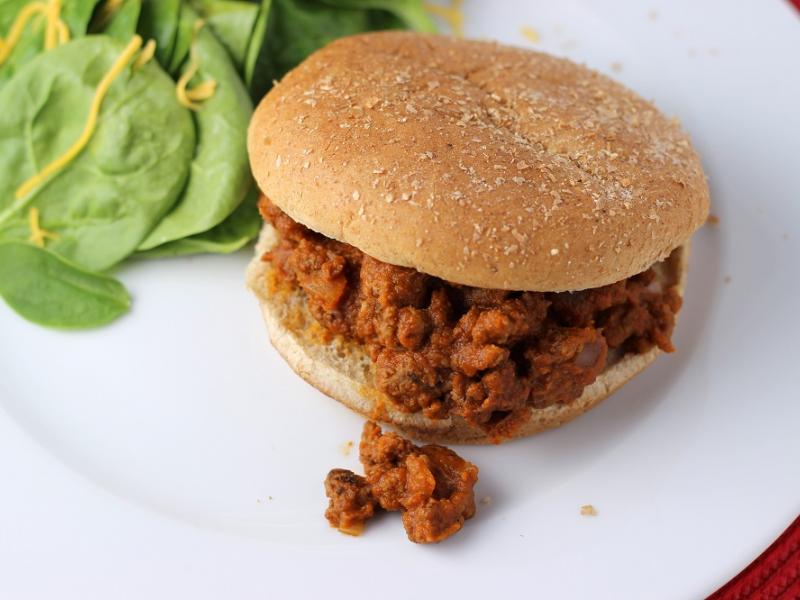 Nutrition Facts
Total Carbohydrates : 14 g
Ingredients
1 lb. lean ground beef
1/2 medium onion, chopped
1/2 cup hot water
1/2 cup ketchup
3/4 cup tomato juice or sauce
1/8 teaspoon nutmeg
1/4 teaspoon ground cloves
1/2 teaspoon chili powder
1/4 teaspoon black pepper
1 cup canned pumpkin puree
Preparation
Wash hands with soap and water.
In a large skillet, brown ground beef with onion. Cook until internal temperature of meat reaches 160 degrees F. Drain excess fat.
Remove meat and onions from skillet.
Place water, ketchup, tomato juice, nutmeg, cloves, chili powder and pepper in large skillet. Bring to a rolling boil.
Add cooked meat, onions, and pumpkin to large skillet.
Simmer for 15 minutes. Add more tomato juice/sauce if too thick.
Serve on hamburger buns.