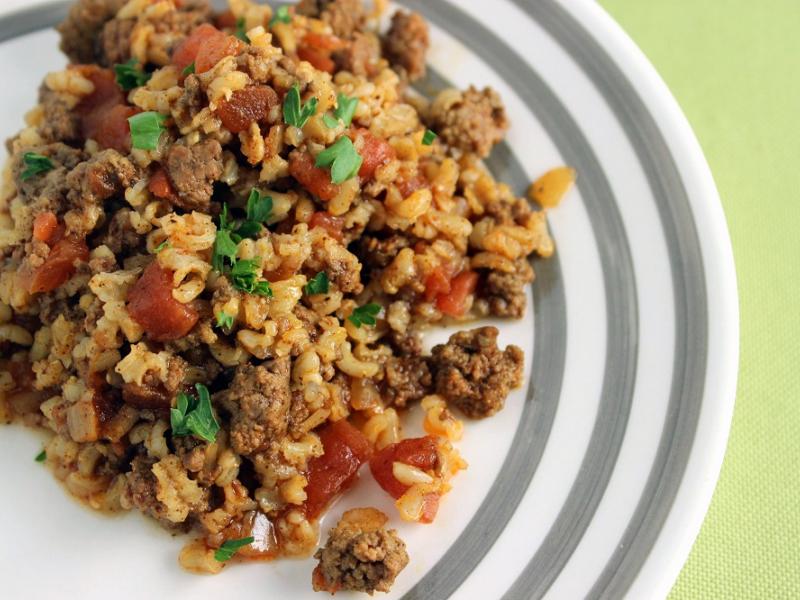 Nutrition Facts
Total Carbohydrates : 37 g
Ingredients
16 ounces ground beef, extra lean, or ground turkey
1 can (14.5 ounces) diced tomatoes with onions and peppers*
2 cup water
1 cup uncooked rice (instant or regular)
1 tablespoon chili powder
1/2 teaspoon pepper
Preparation
Wash hands with soap and water.
In a large skillet, brown beef or turkey, stirring to crumble meat. Cook until ground meat internal temperature reaches 160 degrees F. Drain off fat.
Add tomatoes, water, rice, chili powder, and pepper.
Cover and cook over low heat until rice is tender, about 20 minutes.
Note
* May use 1 cup chopped onion, 1 chopped green pepper and 2 cups chopped tomatoes instead of canned tomato blend.