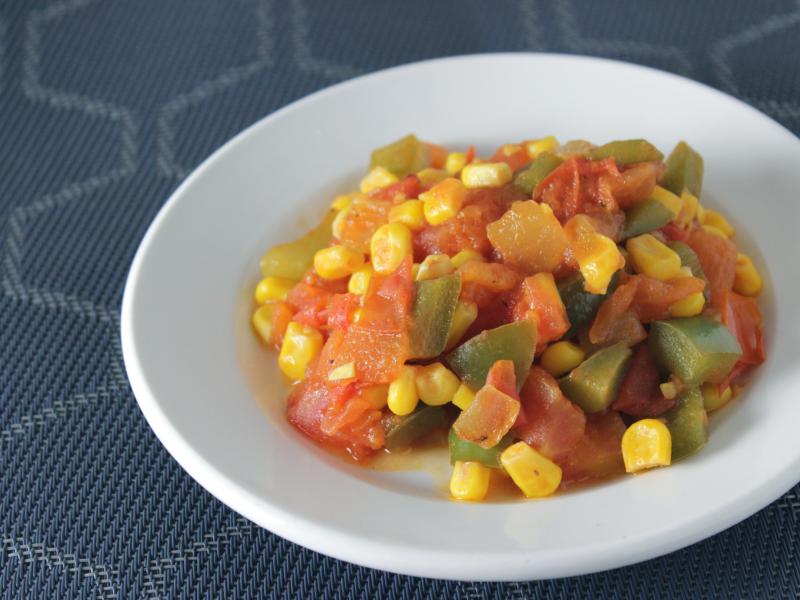 Nutrition Facts
Total Carbohydrates : 14 g
Ingredients
1 green pepper, chopped
1/2 cup onion, chopped
2 tablespoon vegetable oil
4 fresh tomatoes, peeled and diced, or, 2 cups diced canned tomatoes, drained
2 cup fresh corn, cooked and removed from cob, or canned corn, drained
1/2 teaspoon salt
1 teaspoon sugar
black pepper, to taste
Preparation
Wash hands with soap and water.
Gently rub produce under cold running water before preparing ingredients.
Cook green pepper and onion in oil in skillet over medium heat until soft.
Add remaining ingredients.
Cook until fresh tomatoes are tender, about 10-15 min, or until heated through for canned tomatoes.
Note
Nutrition facts calculated with fresh tomatoes and corn. Canned tomatoes and corn will increase sodium (salt) content of recipe.