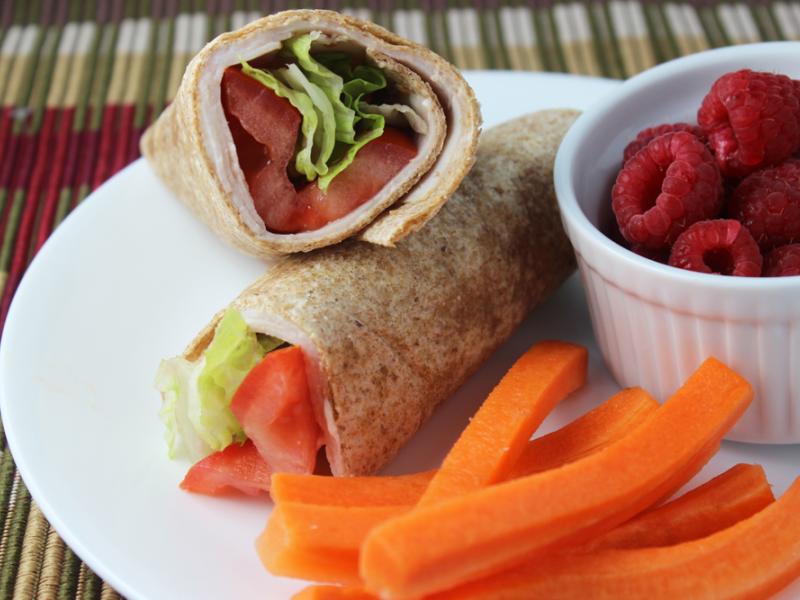 Nutrition Facts
Total Carbohydrates : 24 g
Ingredients
4 whole-wheat tortillas (8")
4 tablespoon light mayonnaise
8 slices turkey lunchmeat
4 lettuce leaves
1 tomato, sliced
Preparation
Wash hands with soap and water.
Gently rub produce under cool running water.
Spread 1 tablespoon mayonnaise on each tortilla.
Layer turkey, lettuce, and tomato on each tortilla.
Carefully roll each tortilla with toppings to make sandwich wrap.
Note
- Recipe makes 4 full sandwich wraps. 1 sandwich wrap per serving. - Try this recipe with different types of lunch meats, vegetables, and spreads!