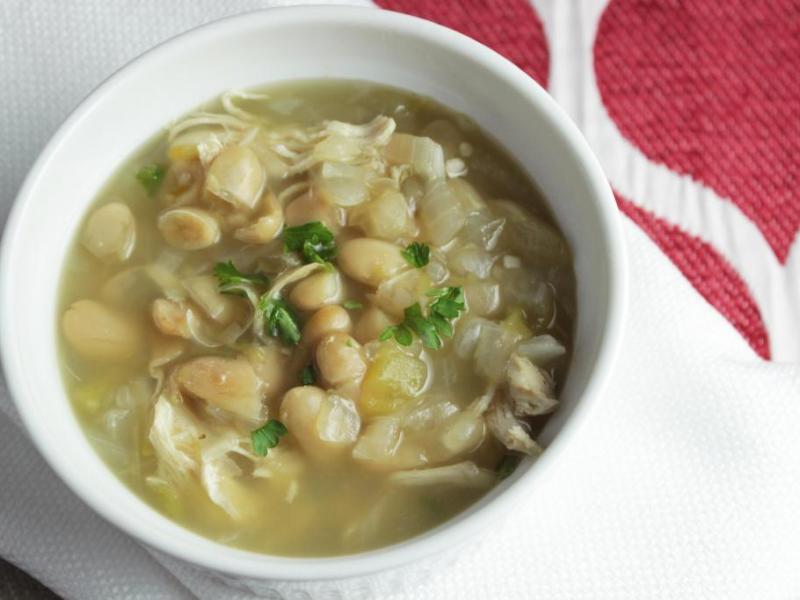 Nutrition Facts
Total Carbohydrates : 18 g
Ingredients
1 lb. fresh chicken breasts
1 onion, diced (about 1 cup)
2 cloves garlic, minced
1 can (4 ounces) chopped green chilies
1 tablespoon cumin
2 can (14.5 ounces each) reduced sodium chicken broth
2 can (14.5 ounces each) great northern or cannellini beans, drained and rinsed
Preparation
Add all ingredients to slow cooker and stir.
Heat on high setting for one hour, then reduce heat to low setting for 4-5 hours.
Remove cooked chicken breasts from slow cooker and shred with two forks. Add shredded chicken back to the slow cooker and stir to combine.
Note
Nutrition Facts analyzed with Great Northern low sodium canned beans. Recipe makes between 6 to 7 cups of soup.