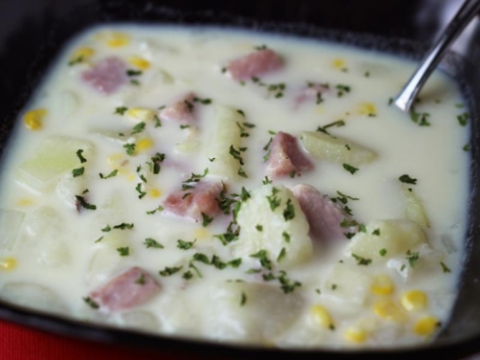 Repurposing your holiday leftovers is a great way to save you time and money during the busy holiday season. Plus, creating new dishes out of your favorite holiday foods reduces food waste and keeps you from eating the same thing day after day!
Think Outside the Recipe Box
Many holiday meals include whole birds or roasts, so you may have some meat left over. Luckily, meats are versatile in recipes. Turkey, ham, chicken, beef and pork roasts can all be used interchangeably in…
Sandwiches and wraps
Soups
Salads
Casseroles
Pasta dishes
Kebabs
Even non-meat proteins like beans and lentils can work well to replace meat in some dishes. Get creative and try something you wouldn't normally do, like chopping up some leftover beef roast to put on your lunch salad the next day. Or try making your next soup more fiber filled by swapping out the meat that the recipe calls for and adding beans instead. Do you have a favorite chicken casserole recipe? Substitute that leftover pork loin in place of the chicken.
Looking for some inspiration? Check out our recipe page! Here's just one idea to get you started:
https://eat-move-save.extension.illinois.edu/eat/recipes/teriyaki-kabobs
Protein? Check. In our blog next week, we'll make a plan for some of those side dishes. Make sure you check out our last blog to read about food safety with leftovers.
November 21, 2022