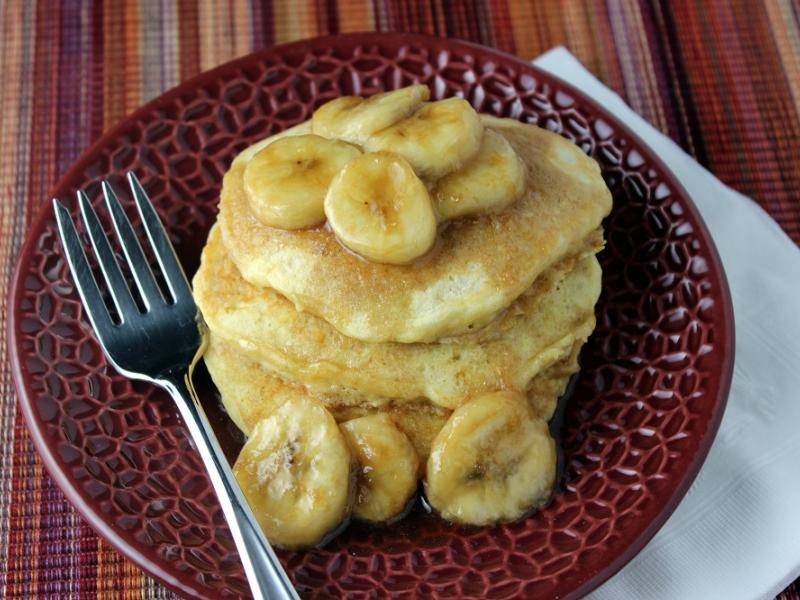 Nutrition Facts
Total Carbohydrates : 24 g
Ingredients
1/4 cup orange juice, apple juice, or water
2 tablespoon brown sugar
1 teaspoon lemon peel, grated
2 tablespoon butter
3 to 4 cup sliced fruit (banana, orange, etc.)
Preparation
Wash hands with soap and water.
Gently rub fruit under cool running water.
Stir fruit juice (or water), brown sugar, and lemon peel together in skillet.
Add butter to skillet. Heat and stir until butter is melted and sugar is dissolved.
Add fruit. Cook until fruit is heated through and serve immediately.
Serve on French toast, pancakes, warmed flour tortillas, or hot cereal.
Note
Seen in picture above on top of Oatmeal Pancakes!