Broccoli tastes great raw or cooked. Both the florets and stems are great to eat. Try chopping raw broccoli up and adding to a salad or steaming broccoli for a quick and nutritious side dish.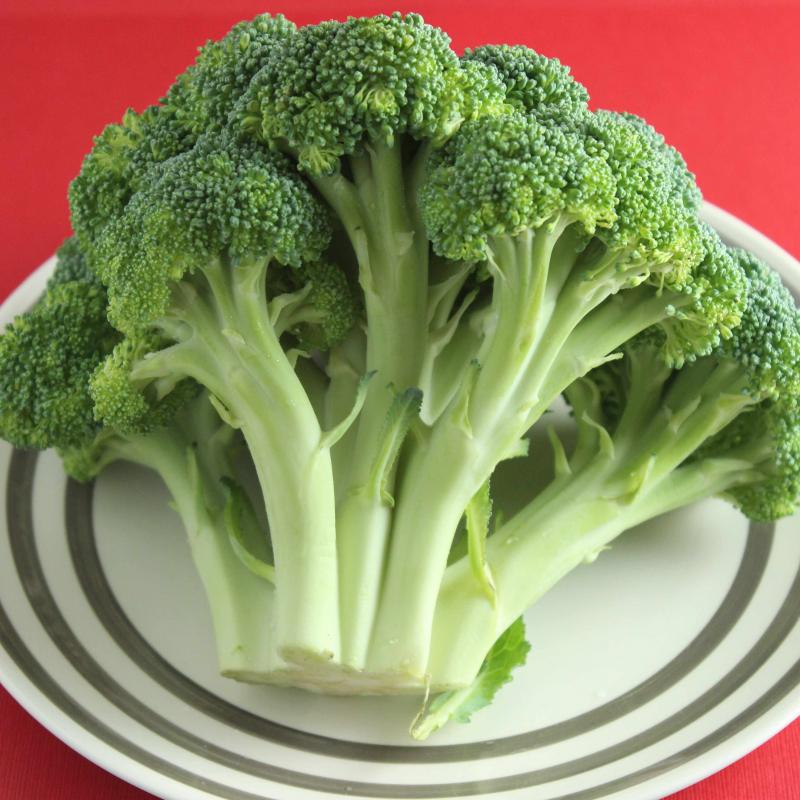 Broccoli Nutrition
Broccoli is high in fiber, making it a great choice for digestive and heart health. It is also high in vitamin C and a good source of potassium.
Choosing and Selecting Broccoli
Look for broccoli that is firm and green, without soft spots or cuts. Florets should be close together and green-blue in color.